Pubblicata nel novembre 2002 come secondo singolo dell'album A rush of blood to the Head,  The scientist è una delle più celebri canzoni del gruppo inglese Coldplay.
La ballata, costruita su una melodia a pianoforte,  parla della difficoltà di un uomo, uno scienziato, ad abbandonarsi all'amore.
Chris Martin, frontman del gruppo, dice di essersi ispirato a "Isn't it a pity" dell'album  "All things Must pass" di George Harrison e riprende il tema  di un racconto di Hawthorne del 1843, The Birthmark, in cui uno scienziato, ossessionato dalla perfezione,  si dimentica dell'amore della sua vita pentendosene poi troppo tardi.
Chris Martin dichiara"That's just about girls. It's weird that whatever else is on your mind, whether it's the downfall of global economics or terrible environmental troubles, the thing that always gets you most is when you fancy someone."
La scienza (e il progresso) è contrapposta all'amore, alla passione; è qualcosa di rigido che non lascia spazio alla libertà, alla creatività e alle emozioni.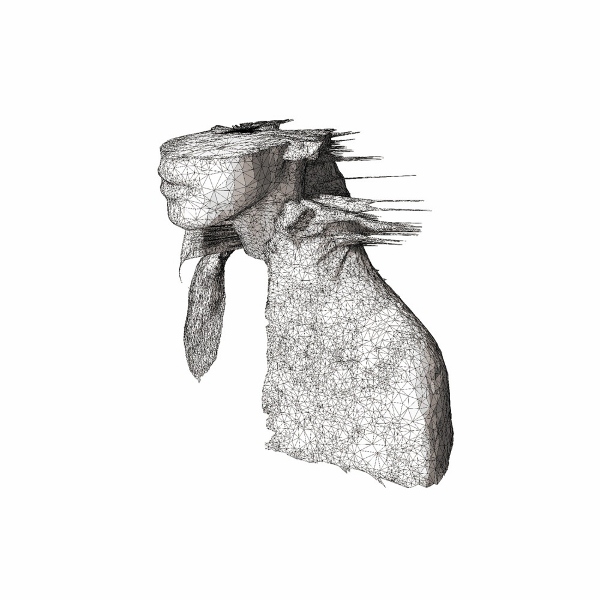 Eppure…
Eppure i Coldplay non sono sordi alla scienza, al progresso e alla tecnologia.
Ne è dimostrazione la copertina della stesso album A rush of blood to the Head che ritrae il viso di una modella ottenuta con l'uso di uno scanner 3-D, uno scanner in grado, grazie al laser, di ricostruire la forma di un oggetto tridimensionlamente.
Chris Martin vEde  l'immagine su un giornale e chiede all'autore Sølve Sundsbø di poterla usare come copertina dell'album.
Le cover di tutti i singoli dell'album ritraggono immagini dei componenti della band cattuate tramite stampante 3-D . Sulla copertina di The scientist è il batterista Will Champion.
Con quattro singoli estratti la rivista Rolling Stones nel 2012 inserisce A rush of blood to the head al numero 466 dei 500 album migliori di tuti i tempi.
Non è un facile obiettivo visto il trionfale esordio di Parachutes accolto straordinariamente dalla critica e dal mercato.
Durante la registrazione del loro primo album, di notte, durante una pausa, la band decide di uscire a prendere un po' d'aria.  Lo spettacolo del cielo stellato impressiona dapprima Ken Nelson, co-produttore della band, che lo definisce "just amazing" e invita la band ad alzare gli occhi al cielo… La vista ispira Chris Martin che sente improvvismente  una melodia nella sua testa… è così che nasce  Yellow, una delle più belle canzoni del gruppo inglese.
Ma a completare qualle che i Coldplay stessi definiscono la loro prima trilogia è l'album X&Y, pubblicato nel giugno 2005.
A tre anni di distanza da The Scientist i Coldplay scelgono le più pure variabili matematiche come titolo del proprio album.
Chris Martin dichiara che X&Y "ha a che fare con gli opposti e le tensioni tra gli opposti […] La mia intera giornata è un misto di ottimismo e pessimimo nelle sue forme più estreme. La scelta di X&Y viene dalla matematica : X e Y rappresentano le incognite e gran parte dell'album rigurda l'incognito e questioni non risolvibili." Il titolo pima di X&Y avrebbe dovuto essere Zero Theory.
Più scienziati di così…
THE SCIENTIST
Come up to meet you, tell you I'm sorry ,
You don't know how lovely you are
I had to find you Tell you I need you Tell you I set you apart
Tell me your secrets And ask me your questions
Oh, let's go back to the start
Running in circles Coming up tails Heads on a science apart
Nobody said it was easy It's such a shame for us to part
Nobody said it was easy No one ever said it would be this hard
Oh, take me back to the start
I was just guessing At numbers and figures Pulling the puzzles apart
Questions of science Science and progress Do not speak as loud as my heart
Tell me you love me Come back and haunt me
Oh, and I rush to the start
Running in circles Chasing our tails Coming back as we are
Nobody said it was easy
Oh, it's such a shame for us to part
Nobody said it was easy No one ever said it would be so hard
I'm going back to the start
LO SCIENZIATO
Sono venuto per incontrarti,
dirti che mi dispiace
Non sai quanto sei bella…
Dovevo trovarti
per dirti quanto ho bisogno di te
per dirti che ti ho trascurata
Dimmi i tuoi segreti
e fammi le tue domande
Ricominciamo tutto da capo.
Correndo in cerchio, si vedono le code
le teste sono in una scienza a parte
Nessuno ha mai detto che sarebbe stato facile
E' così un peccato dividerci
Nessuno ha mai detto che sarebbe stato facile
Nessuno ha mai detto che sarebbe stata così dura
Portami indietro all'inizio
Stavo solo calcolando cifre e numeri
mettendo i tuoi problemi da parte
Problemi di scienza, scienza e progresso
Non parlano forte come il mio cuore
dimmi che mi ami,
torna e assillami
E corro verso l'inizio
Correndo in cerchio, rincorrendo le nostre code
Tornando indietro a quello che siamo
Nessuno ha mai detto che sarebbe stato facile
E' così un peccato dividerci
Nessuno ha mai detto che sarebbe stato facile
Nessuno ha mai detto che sarebbe stata così dura
Sto tornando all''inizio
http://www.angolotesti.it/traduzioni/c/traduzione_testo_canzone_tradotto_the_scientist_coldplay_806.html